The Best Real Estate Marketing Tips to Grow Your Business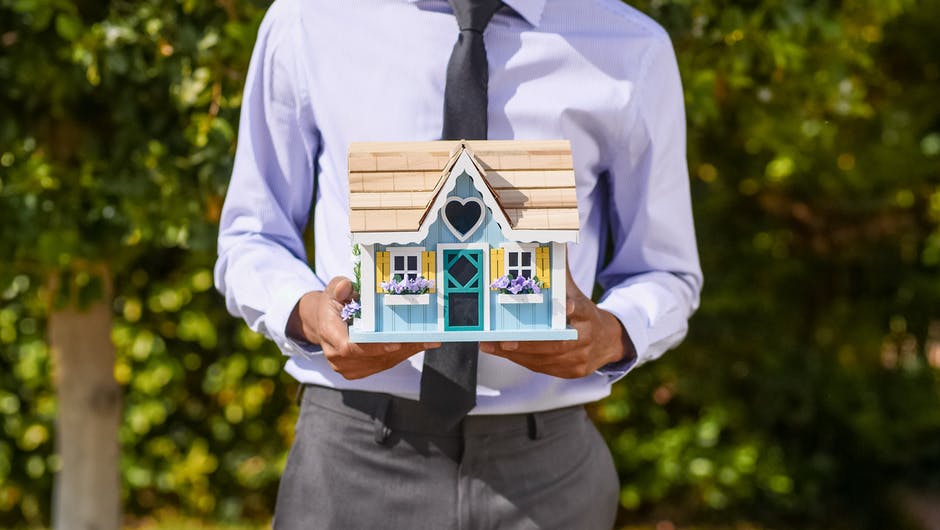 There are tons of advantages to working as a real estate agent over other career options. For one, you get to be your own boss and set your own hours a lot of the time. However, it's also a lot of hard work, and you often are responsible for marketing yourself to prospective clients.
Are you looking for new leads and searching for real estate marketing tips to help grow your business?
Getting your name out there can mean the difference between having a spectacular year and a so-so year in terms of closed deals.
Let's take a look at what you need to know when it comes to real estate marketing.
Build a Website
In this day and age, most people looking to buy or sell a house are doing their initial research online. This is why it's so important to have your own site so that people can find you when they're searching for a realtor in their area.
Stay On Top of Your Socials
Social media is another important part of real estate marketing. You can use Facebook, Instagram, and other platforms to share new listings, real estate market tips, and more with your followers. You can also drive traffic to your website by posting blog posts and other info on your social media pages.
Make Sure Your Site Is Mobile Friendly
Lots of people are using their smartphones to surf the web these days, so it's absolutely essential that your site is mobile-friendly. If it isn't, you're likely losing a lot of potential clients who bounce off your site and head elsewhere when it doesn't properly load on their device.
Reach People in Their Homes
Everyone is talking about digital marketing these days, but it's a mistake to forget about IRL marketing strategies. There is so much info competing for people's attention online that it can be hard to make anything stick. However, when you perform real estate marketing tactics like sending direct mailers, you are giving prospective clients something tangible to remember you by.
Not convinced? Check out these five reasons why print marketing boosts sales and increases customer loyalty.
Start a Blog
An important component of your digital marketing strategy should be having a blog that is optimized for SEO. This will help to boost traffic to your site and ultimately lead to more leads and clients.
Print Magazines For Clients and Potential Customers
When you're marketing your real estate business, it's worth remembering that print material can actually grab people's attention more than digital material. After all, the digital landscape is cluttered with ads and information. There is something very special and memorable about printed magazines that will help you stand out to your clients and potential customers, as it gives them something tangible to look at.
Magazines are also a great way to provide a lot of varied information to your clientele. You can make them as short and sweet or long and in-depth as you'd like.
Partner With Local Businesses
Another more creative marketing tip for real estate agents is to partner with local businesses. You can ask to leave your business cards or other informational sheets at the counter in coffee shops and boutiques, and you might even invite them to be a part of an open house.
If you are really looking for a way to stand out, you might ask local businesses if they want to have pop-up shops in the rooms of an open house. This can help to make the open house memorable for potential buyers and also helps to build a sense of community.
Hire a Professional Photographer
When you are trying to up your real estate sales, one of the things you can do with the best ROI is hire a real estate photographer. It's amazing how much more appealing a house can be when someone who knows what they're doing takes the photos. Consider hiring a professional photographer that also offers a drone service so that you can always include sweeping shots of the surrounding landscape and each home's exterior.
Ask for Referrals
Did you know that almost half of home sellers that use a real estate agent found their agent thanks to a referral from either a family member or friend? This means that you should definitely be asking for referrals as a part of your marketing strategy. You can do this by sending a follow-up message to buyers a couple of months after they have settled in to see how they are doing and ask for a referral.
Keep an Email Newsletter
Email marketing is one of the most cost-effective digital marketing strategies out there. All you need is an email list and some time in order to reach a bunch of prospective clients.
There is some art to deciding how often to send email marketing messages. You don't want to do it so infrequently that people don't remember you, but it's also really important not to spam them. If people feel like they are being inundated by emails from you, that's a surefire way to get them to unsubscribe.
Don't Forget About a Business Card
One of the best ways that you can show how professional you are and get your brand out there is by having awesome business cards. Business cards are easy to give out and they help you get the most out of your in-person interactions.
These Real Estate Marketing Tips Can Help Grow Your Business
As you might notice from these real estate marketing tips, it's ideal to have a mix of IRL and online marketing strategies in place. This way, you can ensure that prospective clients can easily find you and get a sense of your professionalism and capabilities.
While being a real estate agent can give you a lot of freedom, it also means taking on quite a bit of responsibility. If you want your real estate business to grow, you'll want to have solid marketing campaigns in place.
Is it time for you to start sending direct mailers to potential clients? If so, contact us today for an estimate.
---