7 Tips for Choosing Postcard Printing Services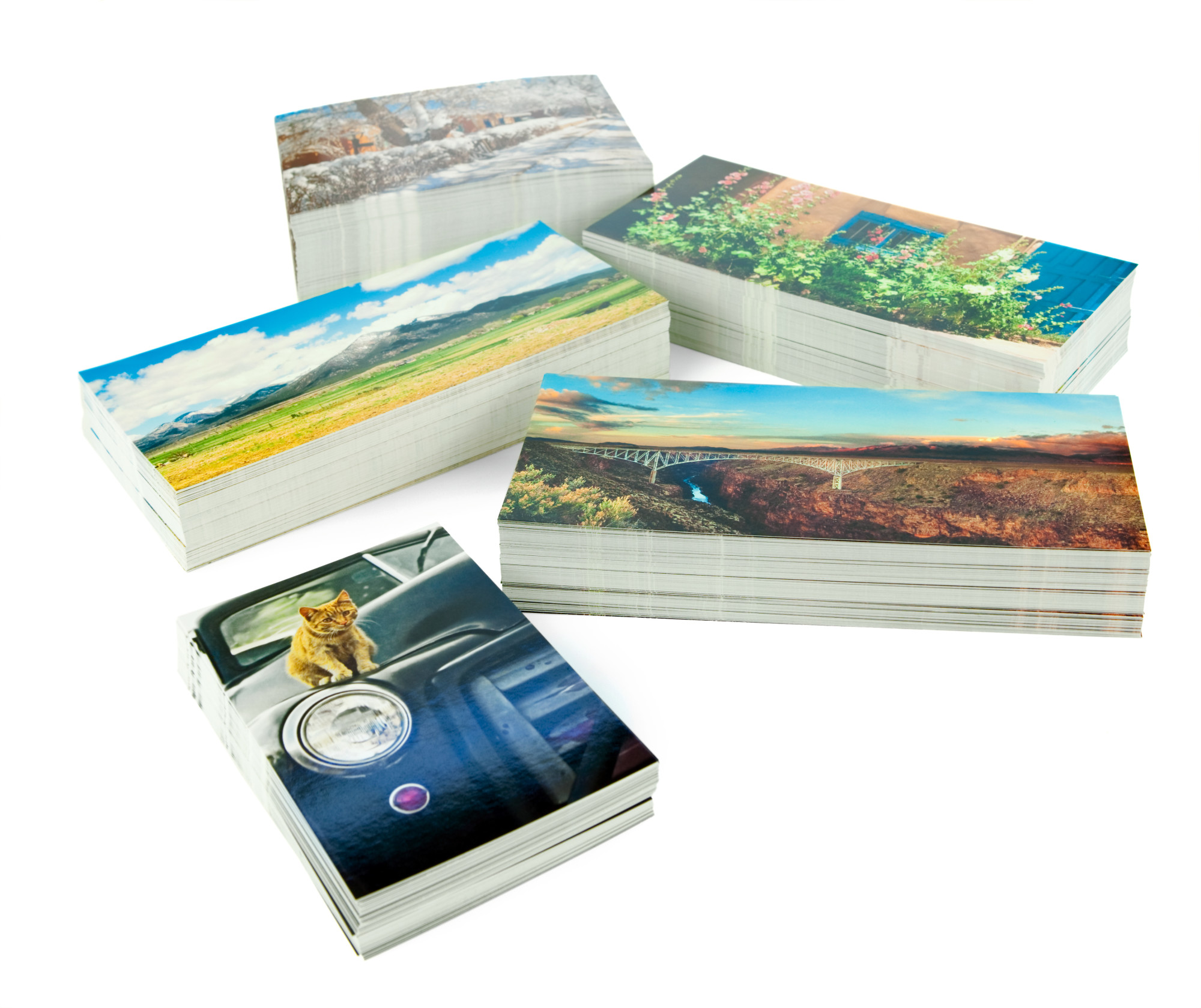 Did you know postcards have roots in the 17th to 19th century? They were made popular following the evolution of the printing press and were widely used to send endearments and messages to friends and family.
These days, post cards have plenty of applications, from advertisement and promotion to incentives and gifts. If your business is looking into postcard printing, you know just how versatile they can be.
Choosing the right postcard printing services is an important decision, and there's a lot to weigh up. How do you know where to start, when there are so many options out there? It can certainly be overwhelming!
That's why we've put together a handy list, to help you figure out whether a print shop is worth working with. Keep reading to learn our top tips.
1. Modern Postcard Printing Services
So when we're talking modern, we mean, do they have all the necessary equipment to keep up with the changing landscape of print media? Do they understand modern trends and marketing needs? Is there a focus on staying up to date with what's popular and what's not?
Bear in mind that they should have their finger on the pulse of the public, and know what the standard is for various industries. If you need catalogs or manuals, banners, or newsletters, do they know what's going to appeal to your market? It will help if you come up with your own research (which should be there anyway), but they should be able to help guide your decision-making and lead you in the right (trending) direction.
2. How Affordable Are They?
While cost is often the first variable people consider, there is more to be said about cost and affordability. Obviously, you don't want to break the bank, but the cheapest supplier may not be able to provide you with an exemplary service. Plenty of print shops have cost-effective solutions, especially when printing bulk.
An excellent service or company should have a balance somewhere in the middle, with high-quality service at competitive rates. Plus, here's a tip for when you settle on a printer. Stick with them! They'll often be able to offer you discounts or negotiations for your continued business.
3. Are They Full Service?
Full service can obviously mean a lot of things, but mostly it can include:
Designers
Various machines
Different printing options
Specialized marketing materials
If you need help with the design, do they have staff on board with the right expertise to assist you? Can their shop handle different scales, types, and mediums? And do their limitations stop at posters and flyers?
For example, full-service printers should be able to handle postcard printing and even business cards, but they should be able to help you with your industry-specific needs.
4. What Printing Options Do They Have Available?
This extends beyond the machinery itself, though it is important. Does the printer have different presses? Can they do web prints, or digital and offset? You need to consider the scope of your projects and exactly what kind of printing work you may need to be done.
You want to consider what kind of paper they stock, the ink they use, and the coating options they have available. The good news is that printing shops and staff love to talk about their machines, so they'll be more than happy to answer any questions you may have.
You can also double-check their options and supplies by asking for a sample pack, which should give you a good sign of their quality and capability.
5. Reviews and Customer Service
In business, communication is key. When choosing a company for your business, you want to make sure you're going with someone that already has clear communication protocols in place for both parties. This offers you peace of mind and offers a clear path to any solutions they may need to offer.
You should be able to reach out easily and have a voice throughout the entire project, whether that's through email, phone, or other networks. This is something you can ask about beforehand, though you can also do some digging through reviews.
Reviews and peer-based feedback are easily one of the best tools in your arsenal. See what people are saying about the company, and if there are any red flags, ask the company about them.
6. Delivery Processes
An excellent printing service, without a doubt, is one that can keep its promise of a short turnaround time (if that's what they're offering). When you place an order, they should give you an exact completion date at the start and then fulfill that promise.
Do they offer options for expedited prints? Is there a discount for a longer wait time? You ideally want to work with a company that has a range of delivery options available, so you're not left stranded without the supplies you need. Lastly, on the note of delivery, ask the company what their procedure is for packaging.
They should be able to ensure that your prints get to you in excellent condition, ready for use or shipping.
7. Where Do They Leave You?
This last point is interesting, and it is something you can only really tell after you've already worked with a printing service. But pay attention to how they leave you. Is there further contact after the delivery? Was the handover smooth? Did they follow up with questions about their performance and ask for feedback?
These are all important questions because it determines whether the company is willing to grow and improve. This is going to make it exceptionally easy to develop a relationship with the company. You want to feel like there's mutual respect and trust, and that they're not just wiping their hands off the job once it's done.
The personal touch goes a long way, so look out for it.
We're Leaders in Print for a Reason
Whether you're interested in your postcard printing options, or general printing services, we've got your back. Our goal is to deliver personalized service, no matter the industry, no matter the job.
We are particularly fond of our world-class postcard printing services, however, and reckon you should check out what we've got to offer. Now you know what to look out for, do we tick all the boxes? We've got 30 years of experience in both the printing and graphics design industry, so we know what it takes to offer great service at a great price.
Get in touch with us today to see exactly what we mean by that.
---